Wine Tours/Wineries We Visit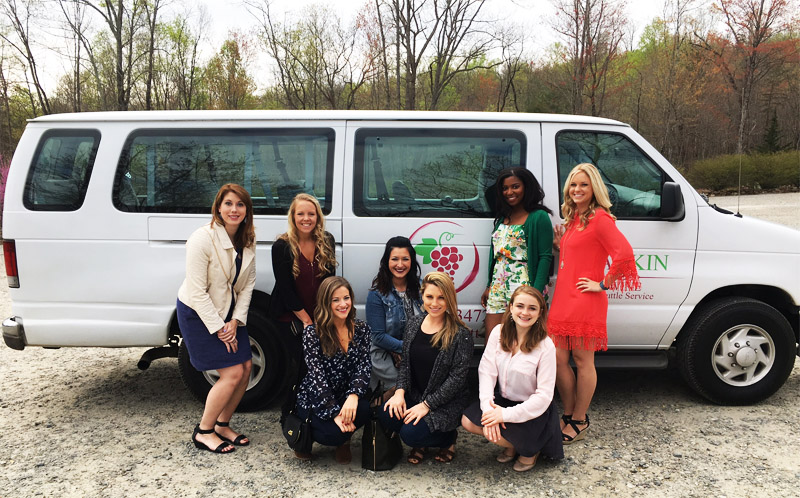 Yadkin Wine Shuttle Service offers Wine tours to all surrounding Wineries. We will be glad to assist you in creating that special private tour. The options are endless!
We also provide affordable transportation service for special events such as weddings, reunions, etc. Great service is our number one goal.

*Call To Book Your Reservations*
*Doing Wine Tours Since 2007*
LIST OF WINERIES WE PROVIDE SERVICE TO:
Elkin Creek Vineyard
Dobbins Creek Vineyards
Grassy Creek Vineyard
Laurel Gray Vineyards
Allison Oaks Vineyards
Raffaldini Vineyards
Brandon Hills Vineyard
Shadow Springs Vineyards
Hanover Park Vineyard
Jones Von Drehle Vineyards
Windsor Run Cellars
Flint Hill Vineyards
Cellar 4201
Divine Llama Vineyards
McRitchie Winery & Cider works
MenaRick Vineyards
Misty Creek Vineyards
Ragapple Lassie Vineyards
Sanders Ridge Vineyard
Shelton Vineyards
Stony Knoll Vineyards
Hutton Vineyards
Roaring River Winery
Piccione Vineyards
Midnight Magdalena Vineyards
Round Peak Vineyards
Childress Vineyards
Raylen Vineyards
Weathervane Vineyards
Garden Gate Vineyards
Native Vines Winery
Herrera Vineyards
Medaloni Cellars
Westbend Vineyards
Jolo Vineyards
Sweet Home Carolina Vineyards
Carolina Heritage Vineyards
Slightly Askew Winery
*We do 4 Wineries in a day*
These are all great places to visit, give us a call and let us help put together a "Wine Tour Package" Customized for you.
GREAT FUN FOR ALL OCCASIONS!:
Weekend Getaway, Gifts and Holidays
Girls Weekend Out, Day Trips, and Vacations
Anniversaries, Birthdays, and Bachelorette Parties
*If the Winery you want to visit is not on our list, please inquire*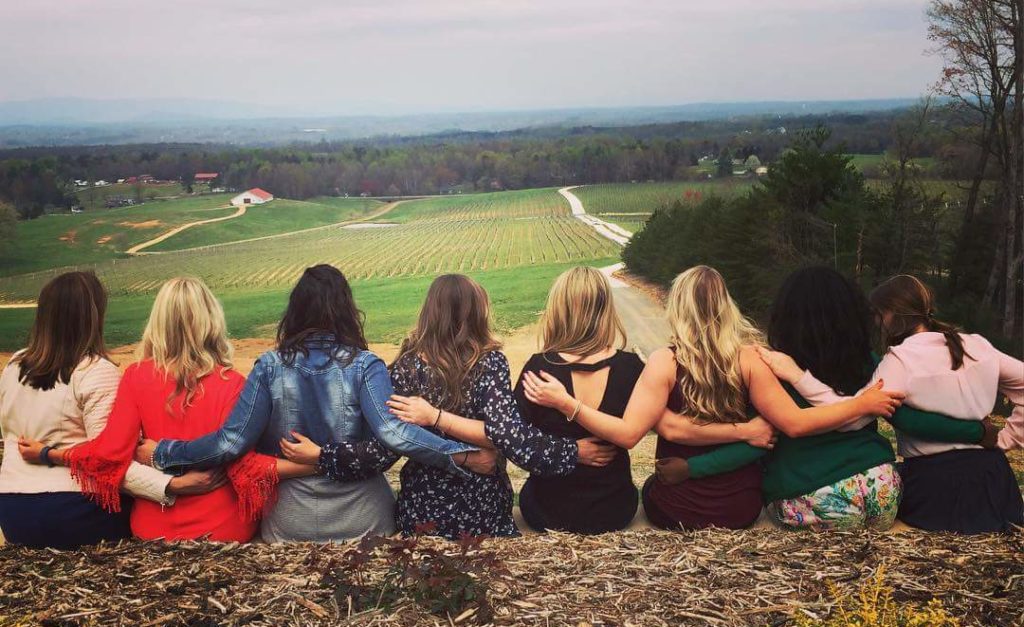 Let us be your designated driver Yadkin Wine Shuttle Service
For more information and to book reservations call:
"Ride The Yadkin! Wine Shuttle to Yadkin Valley Wineries"