Designated Driver Services
Yadkin Wine Shuttle Service offers a safe and punctual "Designated Driver/ DD Service" to those who may want a night out on the town, or a group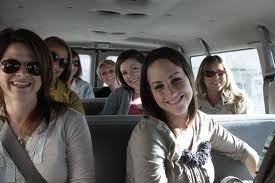 wanting to ride together for whatever the occasion but not bother with the driving.
Let us take the hassles of driving out of the equation for you, so enjoy yourself! while we do the driving for you.
We can be your "DD" for different occasions, here are just a few:
1) Airport Service
2) Weddings
3) Restaurants/ Dinner date
4) Clubs
5) Girls night out/ group outings
6) Birthdays/ Anniversaries
The options are limitless!
*This service is not meant or intended to be used for wine tours*
We require that you make your Reservations
the day before needing your "DD" Services.
For more information and to book reservations call:
"Ride The Yadkin! Wine Shuttle to Yadkin Valley Wineries"
"Remember don't drink and drive!"